RAINY SEASON: HOW TO PREPARE YOUR WARDROBE
The wet weather is coming! Our days of wearing light summer clothes may be coming to a close, but we live in the Philippines, and it almost always feels like summer here. Still, there's a lot to look forward to clothing-wise! Layers, for one, and finally getting to rock that scarf for function instead of fashion.
But if you're feeling woefully unprepared for the dreary weather, here are 8 essentials that you should have before the rainy season really starts a-pouring:
1. Bucket Hat
Top priority: keeping your head dry. If you had one in the 90's then it's time to unearth it. Bucket hats have made quite the comeback, so if you can't find yours, it's time to reinvest.
2. Waterproof Outerwear
Save yourself from catching a cold with some waterproof outerwear. Choose styles that are easy for you to carry around in your bag.
3. Umbrella
Banish the rainy day blues with a light, easy-to-open umbrella. No one likes getting caught sans one in an unexpected torrent.
4. Boots
A good pair of boots will be your best investment. The last time you may have owned a pair was in your pre-teens, a pair can now double as a comfortable staple in your rainy-day wardrobe.
5. Knitwear
A nice pullover is just the thing for some comfort without sacrificing any style. Skeptics say that knitwear has no place in a tropical country, but we beg to differ. Choose pieces that aren't too bulky for hot days, but cozy enough for bad weather.
6. Neutral-toned Undergarments
No matter how prepared you are, getting drenched is inevitable. Worst case scenario: your whites and khakis become wet and oh-so-transparent, which means strangers will know that you wore your lucky red underwear that day. Avoid awkward situations by stocking up on neutral-toned underwear.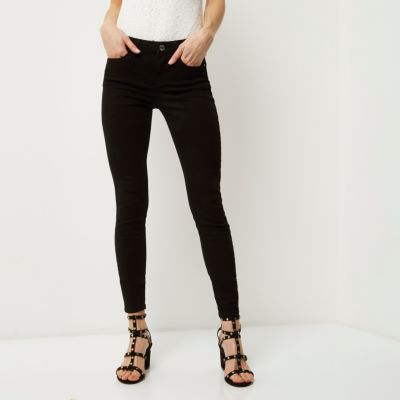 7. Dark Jeans
As mentioned, some colors and fabrics just don't go along with being wet, so make dark jeans a staple. Dark jeans are also easy to pair with other clothes, and don't stain easily from mud and dirt. You know what we're talking about.
8. Non-Cotton Socks
Walking around in wet socks is a nightmare. Here's a pro-tip: Keep this from happening by heading down to your friendly sporting supplies store and grabbing a few pairs of non-cotton socks.
---